Top 10 Star Wars books
Published on Wednesday, 02 December 2015 20:30
Last Updated on 02 December 2015
Monica Costa
0 Comments
To celebrate the imminent release of the 7th instalment of Star Wars, I have found myself totally immersed in Star Wars' literature of all sorts on top of catching up with the old movies.  Here are my favourite Star Wars books (recent and old). Enjoy!
DK Star Wars – Absolutely everything you need to know
This is the best Star Wars encyclopaedia ever made. Any fans of the George Lucas' saga has to own this book.
It's certainly good value at £17.99: you get lots of illustrations, photos from films and fast facts. For those who don't know the saga yet it's a great starting manual to digest a lot of facts quickly before the new movie is released.
DK Lego Star Wars in 100 scenes
In the build up to the new movie instalment, kids can re-live all their favourite Star Wars moments thanks to Lego's tongue-in-cheek humour and get ideas  to use their bricks to make new themed aircrafts and spaceships. Ultimately this is the complete Star Wars saga retold in LEGO bricks in 100 iconic scenes using LEGO Star Wars sets and minifigures.
The book includes fascinating LEGO Star Wars facts and behind-the-scenes information about the Star Wars films using LEGO Star Wars minifigures, such as the LEGO Darth Vader and LEGO Luke Skywalker, and LEGO Star Wars sets as part of the epic Star Wars story.
LEGO® Star WarsTM Small Scenes From a Big Galaxy
Photographed by Vesa Lehtimaki
Bringing to life the LEGO® Star WarsTM galaxy with wonder and enchantment, LEGO® Star WarsTM Small Scenes From a Big Galaxy (Published by DK on 2nd November 2015, RRP £16.99) is a beautiful photography book recreating LEGO Star Wars brick sets and minifigures. The book features painstaking recreations of classic Star Wars movie moments and irreverent new takes on fan-favourite characters and whimsical themes.
Combining the look and feel of an art book with broad family appeal, LEGO® Star WarsTM Small Scenes From a Big Galaxy is created by Finnish photographer Vesa Lehtimaki using his son's favourite toys. The spreads showcase a wealth of new photography alongside the very best of Vesa Lehtimaki's hugely popular online portfolio.
Every scene is a technical tour de force and an evocation of childlike wonder. Readers will have never seen Star Wars or LEGO sets look like this before. Pithy, in-universe captions give voice to the diverse characters and expand their engaging stories, while the text offers technical detail and anecdotal stories from the author offering insight into key photographs. LEGO® Star WarsTM Small Scenes From a Big Galaxy combines quirky LEGO art with the drama of the Star Wars universe, with stunning results.  It is sure to inspire photographers and LEGO builders alike.
Star Wars: The Force Awakens Visual Dictionary
The definitive guide to the characters, droids, aliens, and creatures of Star Wars: The Force Awakens. Beautiful photography and clear, authoritative text by Lucasfilm insider Pablo Hidalgo names and explains all the details of costumes, weapons, and accessories. Includes three exclusive, specially commissioned cutaway models produced by Industrial Light & Magic model maker John Goodson. Hardback £14.99 (to be published by DK on 18 December 2015)
Star Wars Jedi Academy
By international bestselling author Jeffrey brown (published by Scholastic), this book is Star Wars meets Diary of a wimpy kid.
It's a great introduction on what a Jedi is all about with great comics-styled illustrations.
Star Wars – the weapon of a Jedi by Jason fry – a Luke Skywalker adventure
Published by Egmont and labelled by Disney as a journey to Star Wars: The Force Awakens.
This story is set between films Star Wars: a new hope and Star Wars: the empire strikes back. Luke finds himself drawn to s mysterious planet, where he just use the Force to save a young girl – and survive in a dangerous duel against a strange new villain.

The best thing about this beautifully illustrated book is that hidden within the story are clues about the highly anticipated new film.
Droid Factory
(Journey to The Force Awakens)
ACTIVITY BOOK by Daniel Wallace – Age Range: 6+ years
Children can learn how to become a Star Wars droid expert and build their own BB-8, R2-D2, and C-3PO that can be fitted to wheels to roll along! This activity book is packed with facts about all types of droids from the Star Wars universe and also includes press-out pieces and stickers to make mini-model droids of BB-8, R2-D2, and C-3PO! You can then mount the droid onto a wind-up base that will have your droid moving along! Also included, is a poster to hang on your wall!
Star Wars Annual 2016
Star Wars Annual 2016 (Published by Egmont Publishing UK) is packed with all-new activities, posters, quizzes and trivia from the Star Wars universe, it's the perfect gift for fans of all ages.
George Lucas Star Wars: A New Hope: Screenplay Book
It's George Lucas' original screenplay of Star Wars, the first episode of the classic sci-fi film saga. All three titles were published in 1997 to coincide with the launch of the remastered films. Each one features stills from the production.
Star Wars The Skywalker family album picture book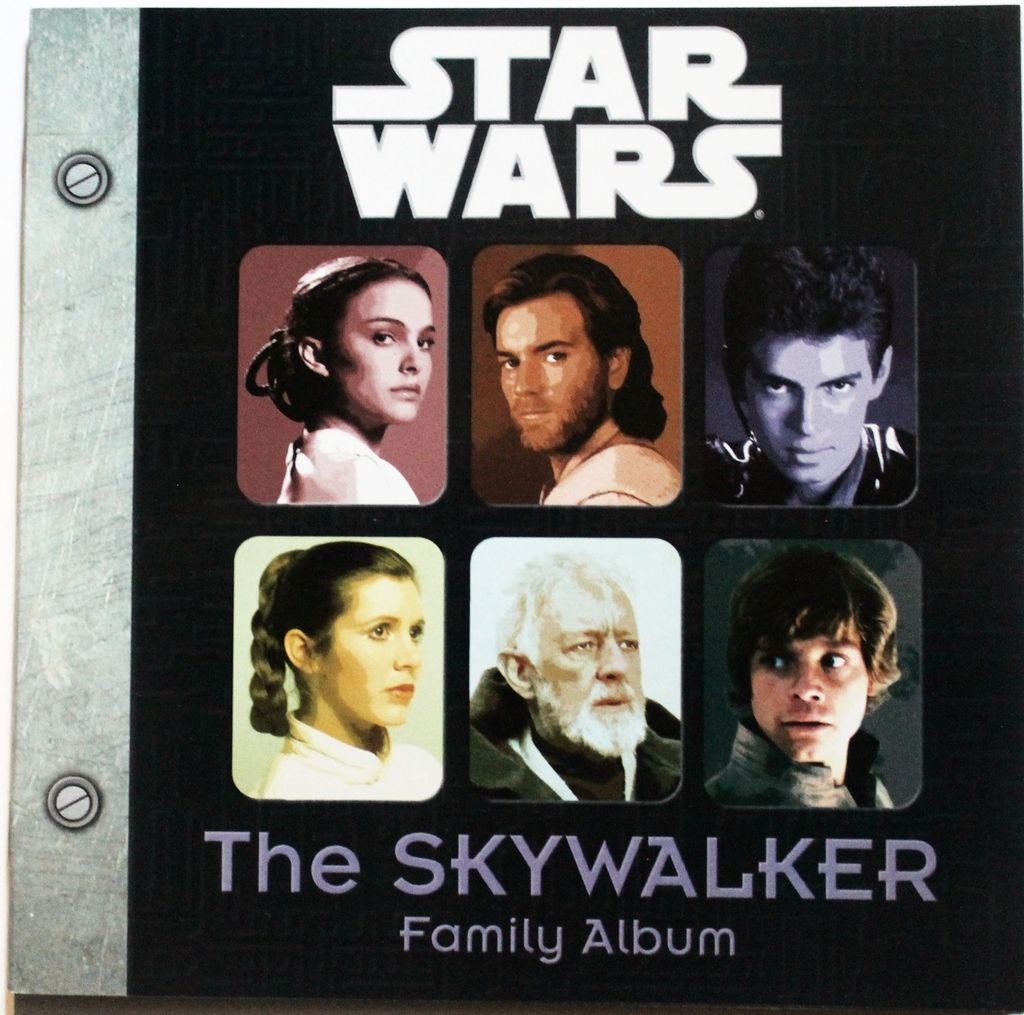 Fans and collectors will love this Star Wars book, with plenty of photos taken from the film. It was published by Random House in the USA in 2002.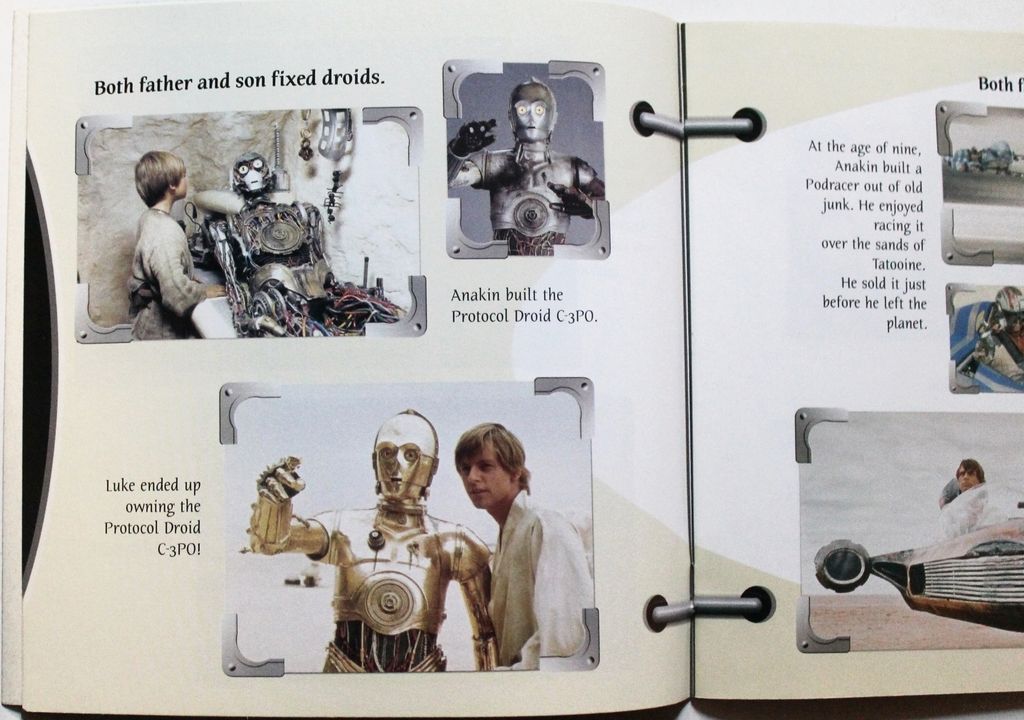 Monica Costa founded London Mums in September 2006 after her son Diego's birth together with a group of mothers who felt the need of meeting up regularly to share the challenges and joys of motherhood in metropolitan and multicultural London. London Mums is the FREE and independent peer support group for mums and mumpreneurs based in London https://londonmumsmagazine.com and you can connect on Twitter @londonmums
Facebook Comments